The reconstruction of metro line M3 will include a modern, active fire protection system to ensure a high level of safety and security. The new equipment will be used for fire detection, fire extinguishing, fire containment, heat and smoke extraction, and the station's operational areas will be separated from the passenger areas as a separate fire compartment, with non-combustible materials used for the built-in cladding and decorative elements. Thanks to the new fire protection systems, the chances of a fire starting and spreading in the metro station area are minimal, almost impossible. In the event of an emergency, all protective equipment is automatically activated and the emergency services are immediately alerted, and the passengers have only one thing to do: follow the instructions of the loudspeaker.
A fire protection system that meets today's requirements is extremely complex, requiring the coordinated operation of a large number of devices to achieve effective life safety and asset protection criterias.
Passenger safety was already a major concern when metro line M3 was built, but the technology of the 1970s and 1980s has been superseded many times over by 21st century requirements. Fire signalling, fire extinguishing, heat and smoke extraction are provided by various equipments that will be rebuilt during the reconstruction. The old fire alarm control panels were not able to perform complex control tasks, the new fire alarm systems are now automatic and provide full protection. New aspects in the extinguishing mechanism, such as the need to cause minimum water damage and faster recovery, have been introduced. The original main ventilation systems had to be dismantled and replaced by a system that could not only ventilate the passenger areas but also remove heat and smoke.
In the renewed stations, the system's suitability will be checked by means of a smoke test in the most critical fire zones before the start of passenger traffic. The test uses a simulated fire to assess the suitability of the conditions for evacuation and firefighting intervention.
For more information on the operation of the new fire protection system on metro line M3, see the video available at the link below in Hungarian. The video was filmed at the Semmelweis Klinikák metro station and was presented by Sándor Davidovics, disaster management adviser of BKV Zrt. Metro Reconstruction Project Directorate.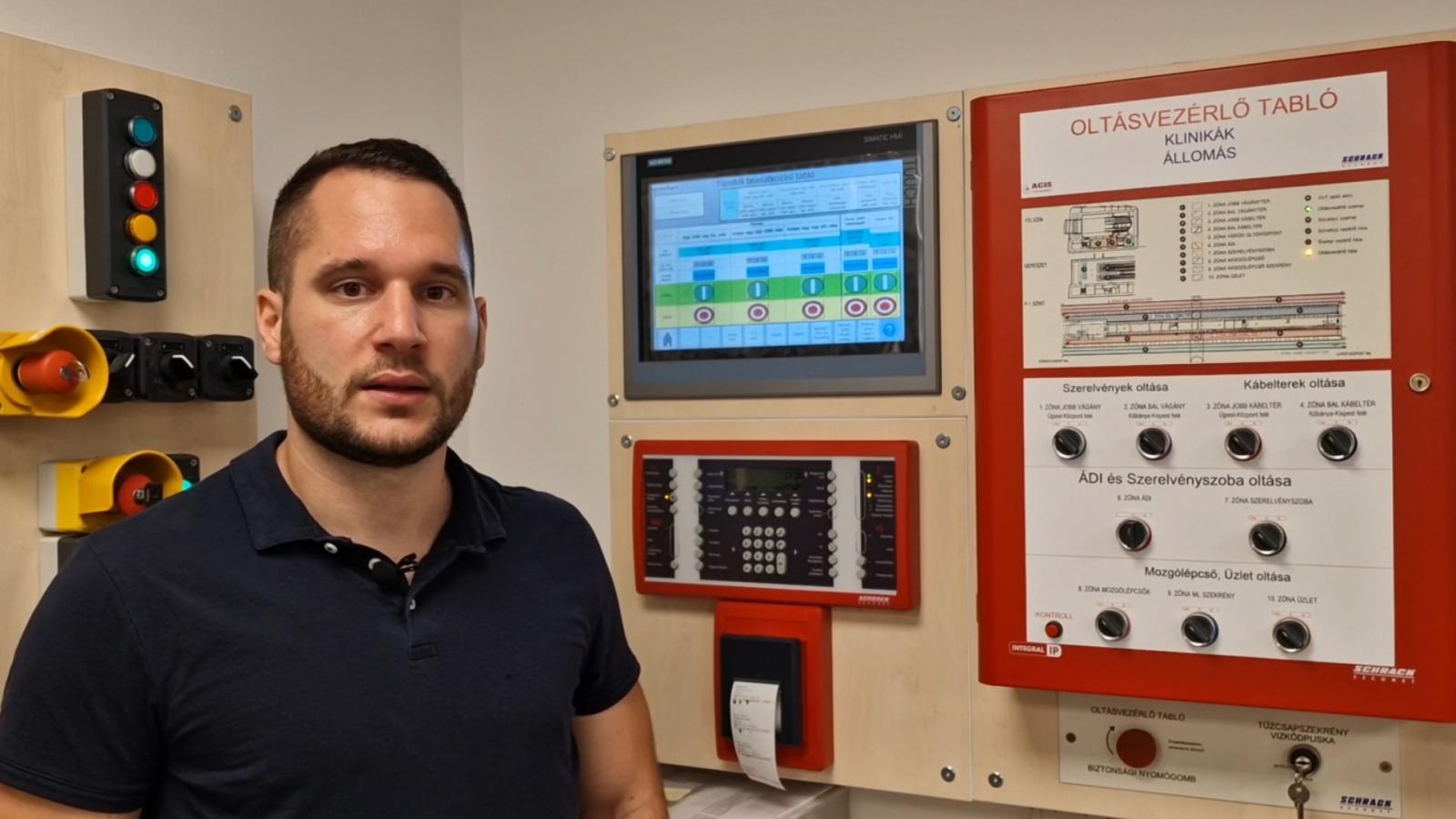 Video made by: Júlia Vincze