The reconstruction of metro line M3 will enter a new phase in May 2022, as three stations in the city centre are opened to passengers. The reconstruction of the Kálvin tér, Corvin-negyed and Semmelweis Klinikák stations is nearing completion, with the pavements slowly revealing the new spaces.
A month ago, with the help of the designer, we unveiled the new inclined elevators that will provide barrier-free access for the passengers of metro line M3. They are now operational at all three stations.
The mechanical and power supply systems have been installed and operational tests are ongoing. Smoke drills are being carried out to test the adequacy of the heat and smoke extraction system – these will be reported regularly. Smoke tests are used to simulate a potential fire and to check how quickly and effectively heat and smoke are extracted from the area, ensuring safe access to exits for the travelling public. The process, which culminates in an official inspection, has been successfully completed at the Semmelweis Klinikák station, and within days the Corvin-negyed station will be tested.
The reconstruction of the track between Deák Ferenc tér and Nagyvárad tér has been completed, which is a prerequisite for the start of traffic.
Interior works are underway in the passenger areas of the stations. The architectural concept of the stations will be presented soon, including the visual designs explained by the designers.
For the video summary of the Kálvin tér, Corvin-negyed and Semmelweis Klinikák stations, made in February, click HERE, and for a photo gallery, click HERE.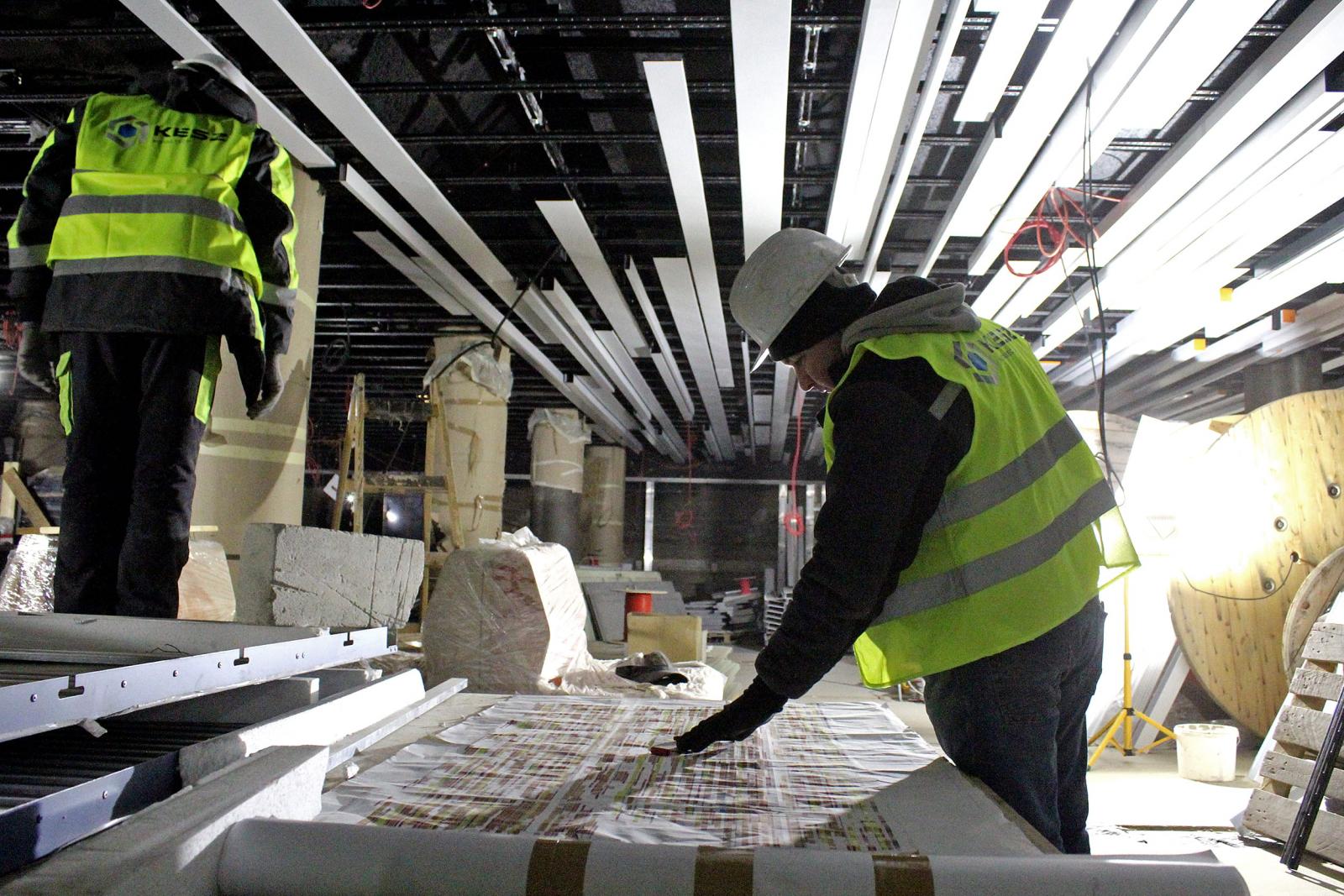 Photos: Bence Horváth
Video: Júlia Vincze