The renovation works between Kőbánya-Kispest and Népliget metro stations are proceeding according to plan, the emergency protocols introduced more than a month ago, still do not limit the reconstruction process.
The surroundings of Népliget metro station are almost unrecognizable, as the concrete slab had to be demolished to ensure the future accessibility measures, so that it could be seen from the surface to the underpass level. A new structure is being built to create the space needed to approach the elevators, and the stairs have already been dismantled and repositioned.
The change is spectacular in passenger areas. The supporting structure of the wall coverings was completed at all stations, after Határ út and Ecseri út, the laying of floor coverings also started in Népliget metro station, and the operation of the new LED luminaires put the previously dimly lit platforms in a new light.
In the service areas, the mechanical work processes are progressing well, all water mist extinguishing equipment has been put in its final place and is waiting for the electrical supply. The internal air duct network was built, after the mechanical installation of the ventilation equipment, the connection of the electrical controllers could be started in some places.
In Kőbánya-Kispest, the construction of the modern power supply required for the transport of metro cars on the new track section will be completed within days, and test runs is expected to start in early May.
The photo gallery of the works can be viewed HERE, and a video summary HERE.
Thank you all for your hard work!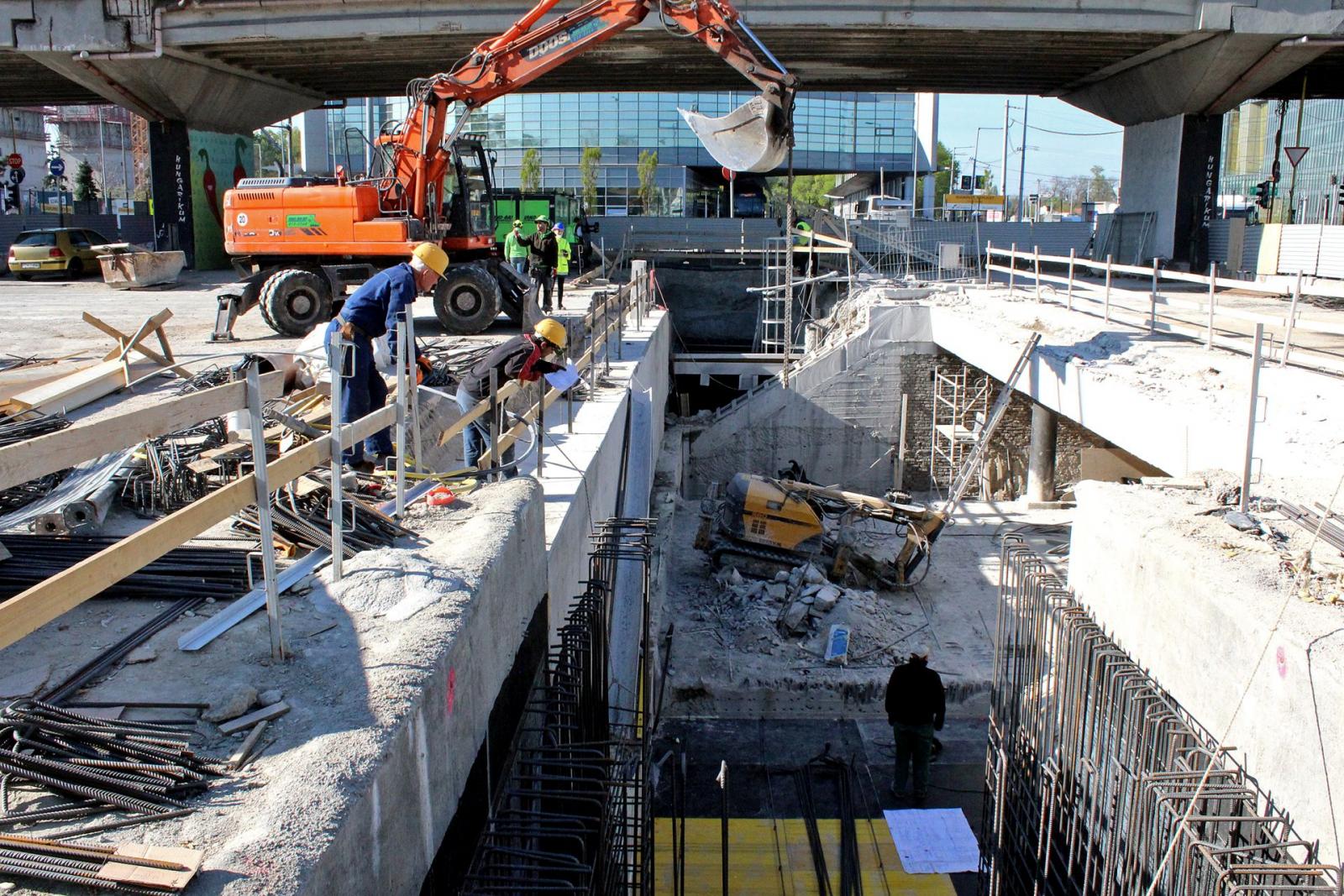 Photos: Bence Horváth
Video: Júlia Vincze