Similarly to last year's visit on the northern section, the BKV Zrt. Metro Renovation Project Directorate again presented the current phase of the reconstruction to engineering students.
Traffic engineering students of the Budapest University of Technology and Economics visited both the stations of Határ út – Pöttyös utca and the connecting tunnel of the southern section of metro line M3 under renovation.
During their visit - following the safety instruction - they were accompanied by experts from both the Directorate and the Contractor, to observe the complex works in the area and to hear detailed information on the subway reconstruction.
Pictures of the visit can be viewed in our gallery.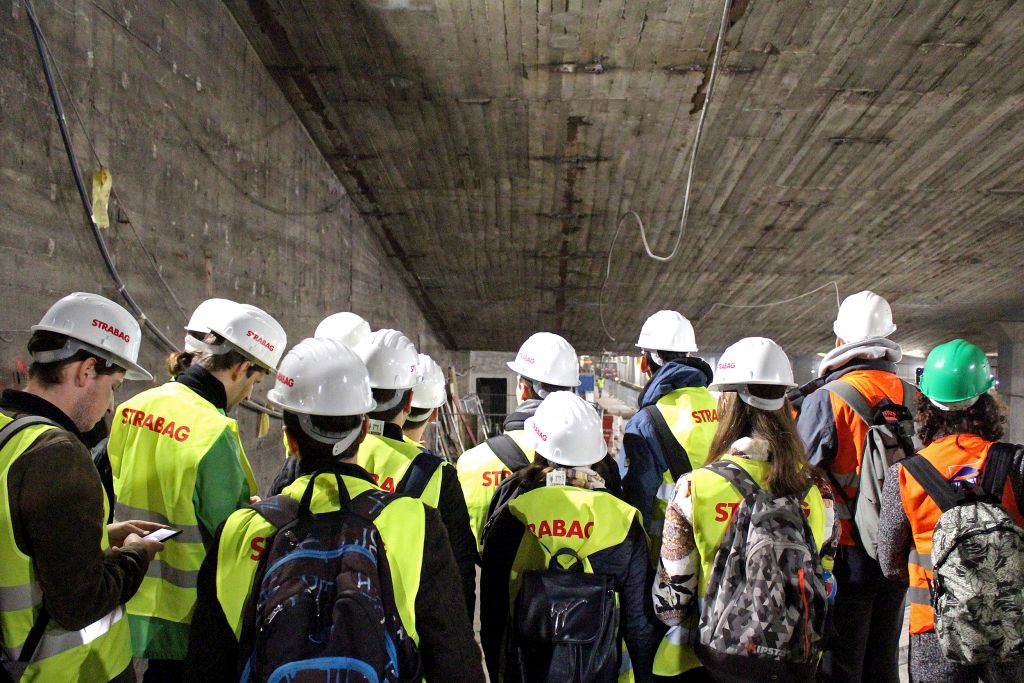 Photos: Bence Horváth