Aligning with the schedule, the left track, which was previously demolished and then rebuilt, is slowly being completed on the southern section of metro line M3.
An important condition of the reconstruction was that - just like in the northern section - only one of the tracks can be demolished at the same time, because on the other one the transport of the subway cars must remain undisturbed as well as the transport of the different materials also happen there. As we reported earlier, track upgrading can only be performed during the stress relief of the entire track section, generally between 6 AM and 7 PM hours.
Once all the necessary checks have been completed, the new track section will be tested with subway cars, paying special attention to filter out the unevenness, or discover the faults. At the end of the checks, the work continues with the next track on the right side.
We present you a picture gallery of the renovated track section and the tests.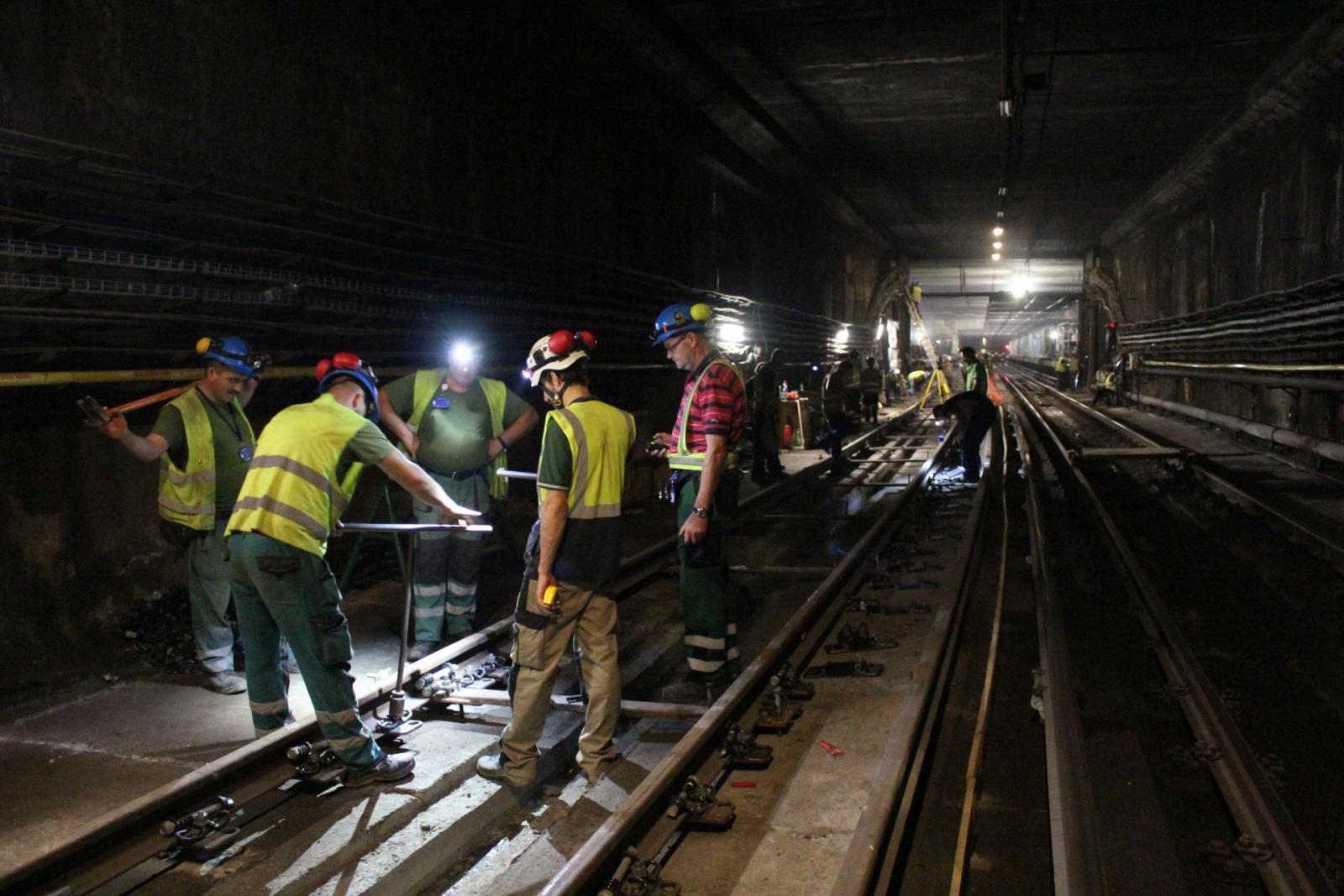 Photos: Bence Horváth