An important and spectacular part of the renovation of metro line M3 is the reconstruction of the tracks of the southern section. During the organization of the work the train traffic always has priority, therefore a new temporary detour was built at Kőbánya-Kispest metro station in order to ensure the replacement of the trains.
In the course of upgrading the track section, it is first necessary to carry out the renovation of the side tracks area (i.e. tracks used for the turning and temporary storage of trains). The place of the subway cars was taken over by machines and the rails were picked up. At the moment the traces of the buffer stops and the fixing mechanisms reminds us that a few months ago this was an area where subway cars ran the tracks. Since the side tracks has an important role to play in the turning of the trains, during the demolition of the right track, it must be ready by then. As we have already reported, the left rail has been already demolished and its reconstruction is about to be completed, but we will provide more information about the process later.
During the rebuilding of the side tracks, a temporary detour was created between the Kőér utca vehicle depot of BKV Zrt. and the subway line, where train shifts can take place safely.
We present you a report on the design of the abovementioned temporary detour and the track demolition.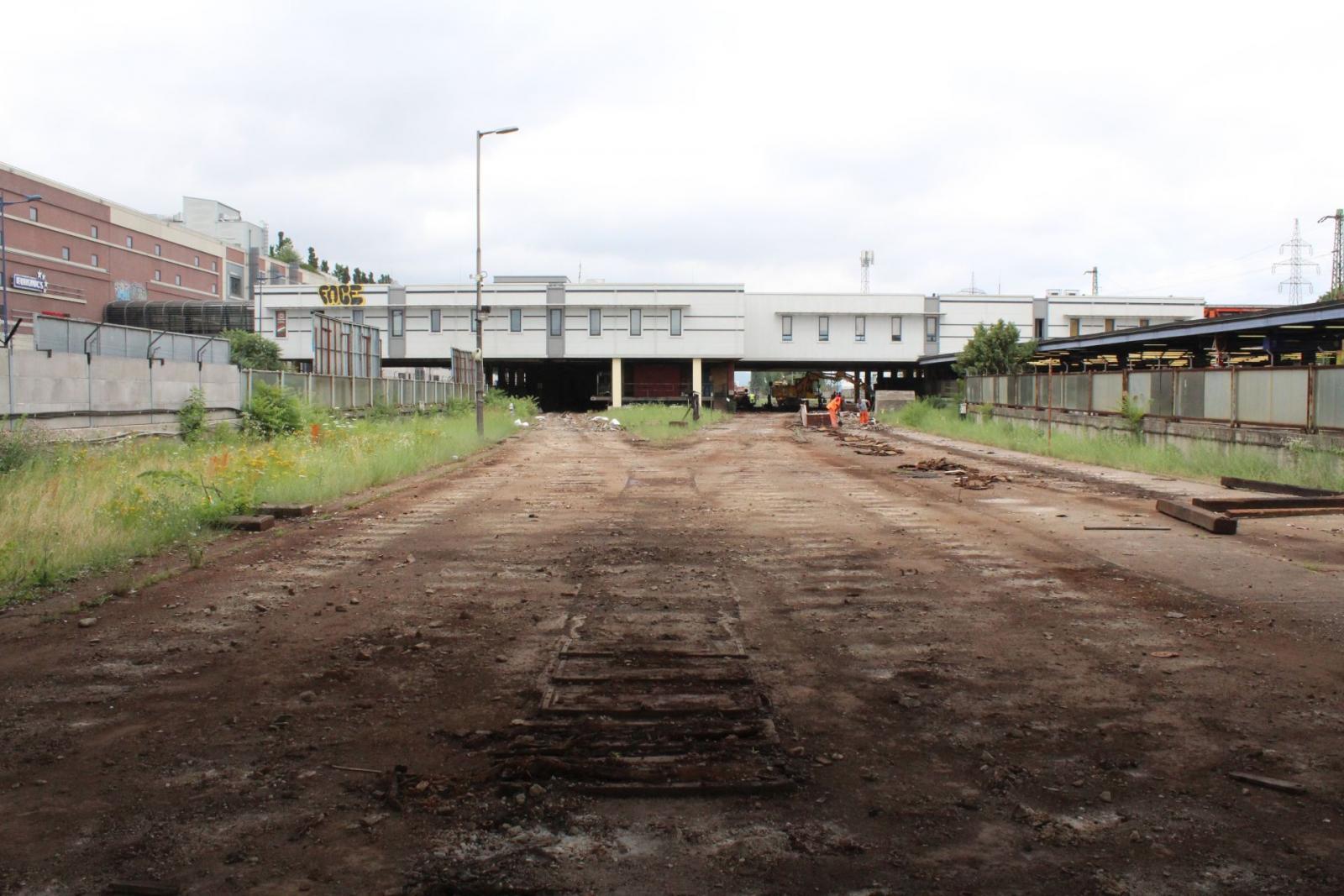 Photos: Bence Horváth