The northern section of metro line M3 slowly recovers into its original function, and passengers are again walk around, use, and travel across the completely renewed stations. While everything in the passenger areas is slowly getting into place, the tracks are fenced off by barriers, because from March the 5th, the new track will be tested by subway cars.
The transfer and acceptance procedures for the construction of track, tunnel, interlocking, railway telecommunication, central dispatcher systems, upgrading of the Unified Digital Radio Communications System (UDR) national network, radio coverage deployment works on the northern section of metro line M3 was completed on 28 February 2019. Procedure of works of the stations is still ongoing.
Following the completion of the so far successful phases of the delivery and acceptance procedures, on March the 5th, the trial runs were launched to test BKV Zrt's Automatic Train Control System (ATC). The actual, or integrated trial run, which is to prove the compatibility of the combined operation of the renewed equipment and facilities starts on March the 13th and is expected to be completed on March the 28th. Testing began with one subway car, but since March the 18th, more and more trains are running the tracks each evening.
In mid-January, the Ministry of the Interior's National Directorate General for Disaster Management started its testing by observing how the heat and smoke extraction systems works. These tests ended in mid-February. The official inspection of the new water mist extinguishing system, which has now been built, will be completed in mid-March, followed by the acceptance procedure for the fire alarm system.
The Department of Railways of the Ministry of Innovation and Technology - on the basis of a preliminary announcement - will have a railway construction supervision check on the renewed section on the 26th of March.
The decision to re-launch the passenger traffic between Újpest-központ and Dózsa György metro stations can be made on the basis of the results of all the examinations and inspections. The scheduled date is March the 30th, 2019.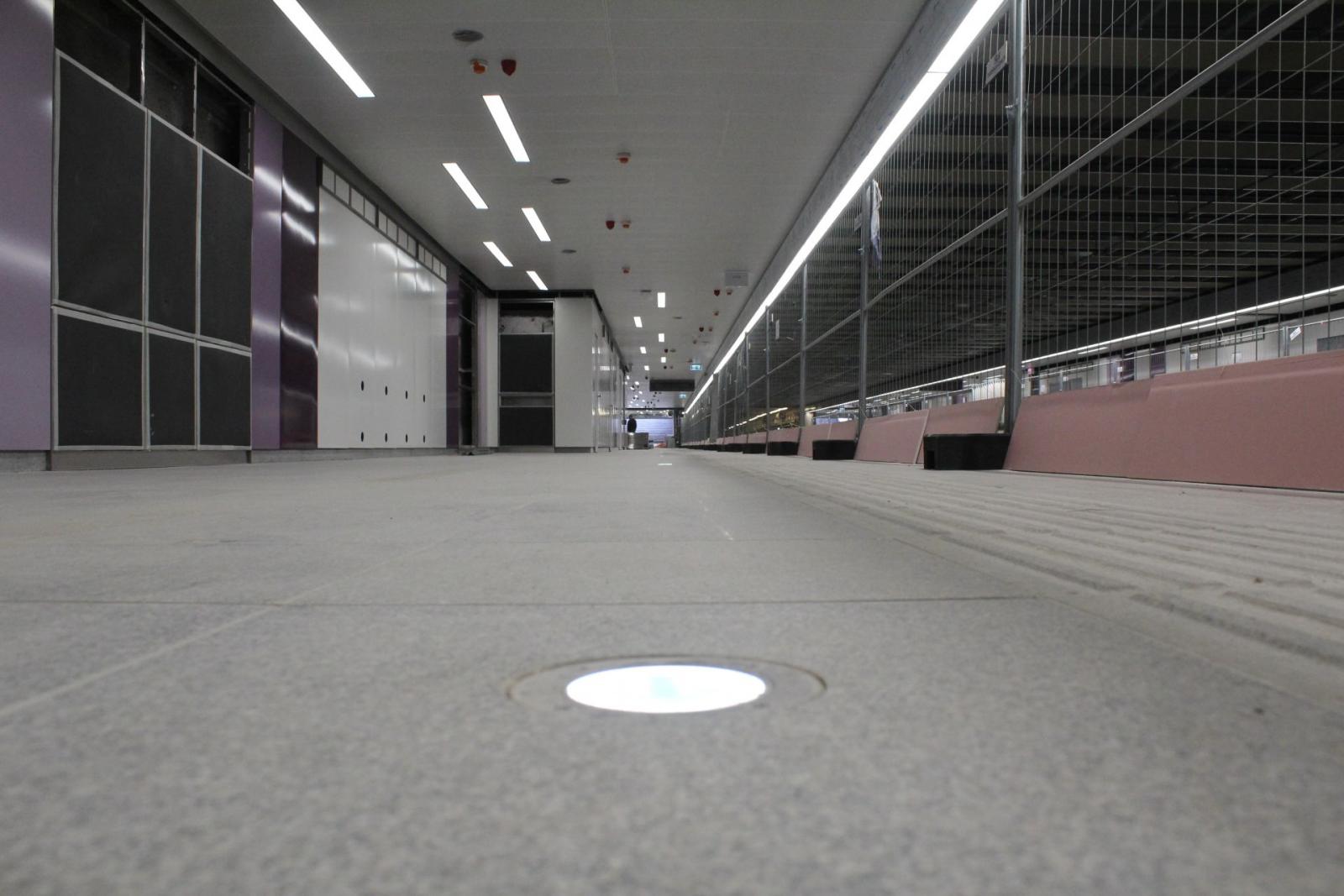 Photo: Bence Horváth