A couple of weeks ago on the 25th of May the General Assembly of Budapest voted in favour to make all 20 stations of metro line M3 accessible. On the 10th of May István Tarlós, Mayor of Budapest and Ágnes Kovács chairman of the National Federation of Disabled Persons' Associations (MEOSZ) held a press conference where they signed an agreement of the accessibility of the metro line.
This symbolic event marks the end of a long lasting coordination, as previously representatives from both the government, the General Assembly of Budapest and MEOSZ negotitated several times on the various aspects and possibilities of accessibility, installing regular or incline elevators and the technical aspects of them.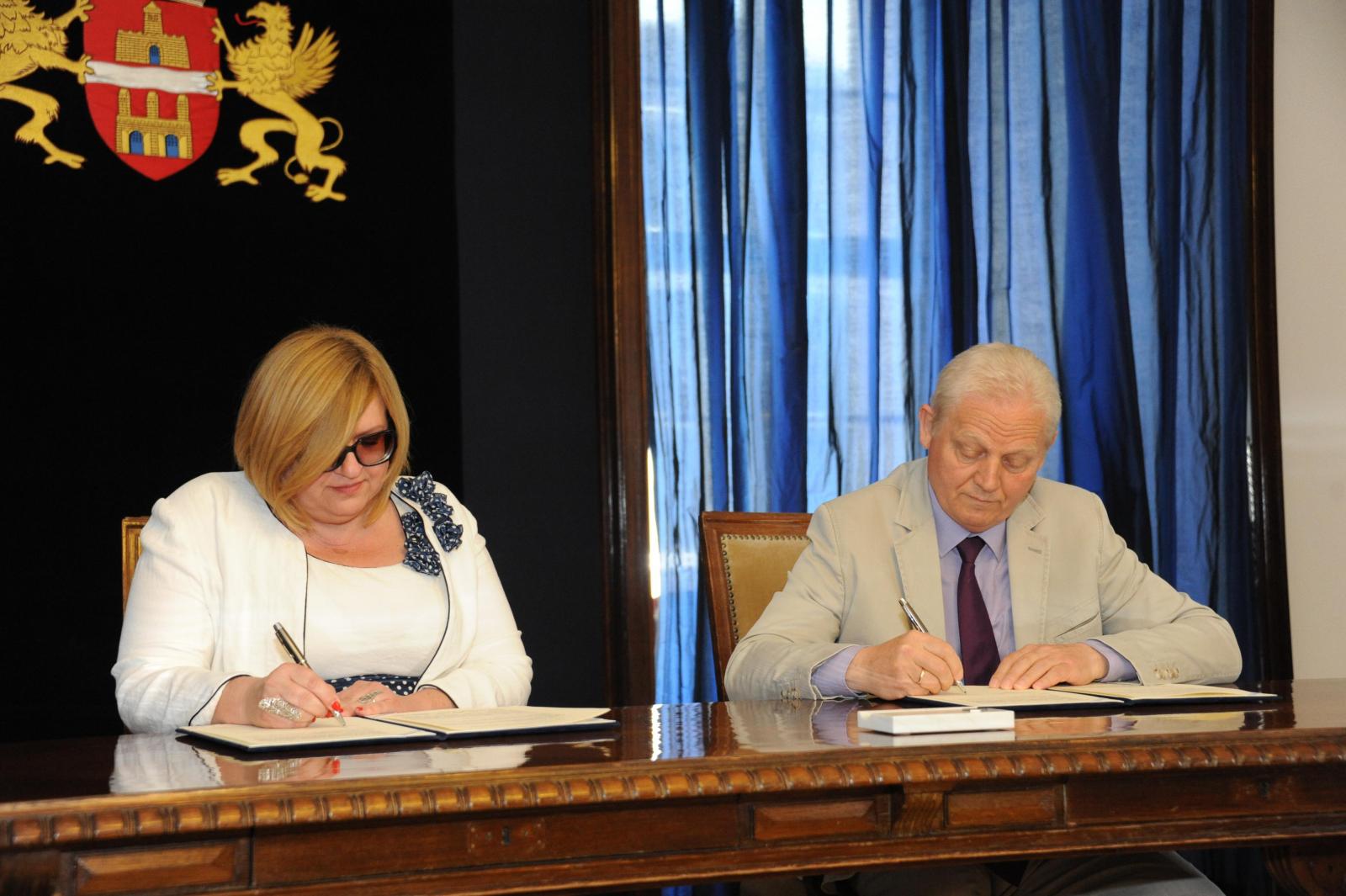 Ágnes Kovács and István Tarlós signing the agreement
All in all 18 of the 20 stations will be accessible. As for the remaining two stations - Ecseri út and Pöttyös utca - the General Assembly of Budapest stated that until the end of 2023 a technical solution will be created for the disabled persons to use these stations as well by themselves without any safety issues. Until the indicated time stairlifts will be installed temporarily.
With the topic is relevant to this recent press conference we show you how the construction works related to the elevators are ongoing on the northern section of the metro line. To see the pictures click here.
More details of the press conference and the signing can be found here - in Hungarian.