Track demolition works on the southern section of metro line M3
Bearing in mind the tight schedule, demolition works on the track section began in parallel with the demolition of the cladding, started previously.
The entire southern section - just like the northern part of the line - will be renewed and the track will be modernized. More dense, 75 cm long, toughened rails, with longer-lasting strength, that can withstand the increased stress caused by trains and reduce noise as well as vibration.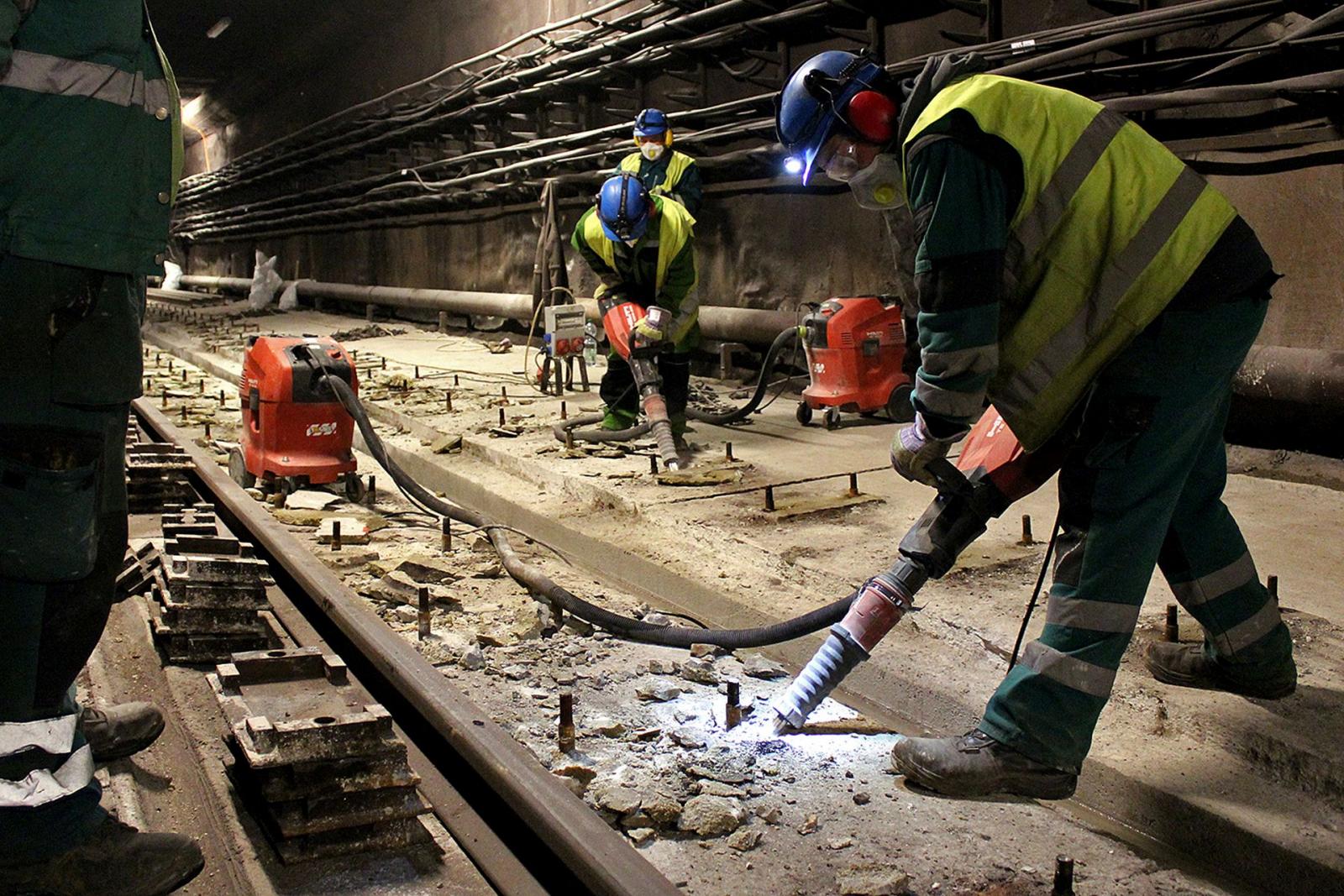 Photos: Bence Horváth